Kondratiuk Olga, graduated in 2015
Junior Trader at Delta Hedge (hedge fund in Padova, Italy); Konrad Adenauer Fund scholarship holder, graduate student at Freiburg University, Germany.
International Economics sounds proud and prestigious!
What does the status of a student of International Economics give:
The studies of Economics and Finance? - Yes!
Education in foreign languages? - Yes!
The best professors? - Yes!
Exchange programs abroad? - Yes!
Guaranteed employment? – Everything is in our hands!
The choice of specialty has become one of the most correct and successful in my life.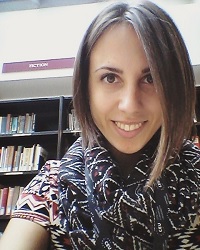 Nazarian Marina, graduated in 2015
Research Assistant at the United Nations Organization regional office located in Budapest, Hungary. Student at the Masters in Economics Program, scholarship holder from Central European University, Budapest, Hungary.
At the Department of International Economic Relations I was taught to think critically and globally, it is the most important skill with which you can apply yourself in any industry. From the very first course we were taught to be ambitious and determined about our goals. Today, I am getting a scholarship to study at the Master Program of the Central European University in Budapest, which was included in the top 150 most prestigious Economics programs in the world. As it turned out, our Department of International Economic Relations is well-known here at CEU and they remember CEU alumni who now work at Odessa National University.
Without the knowledge, skills and the instructions given by our Professors, I would have never applied, and most importantly - would never have received invitations from three European Universities to continue my studies there.