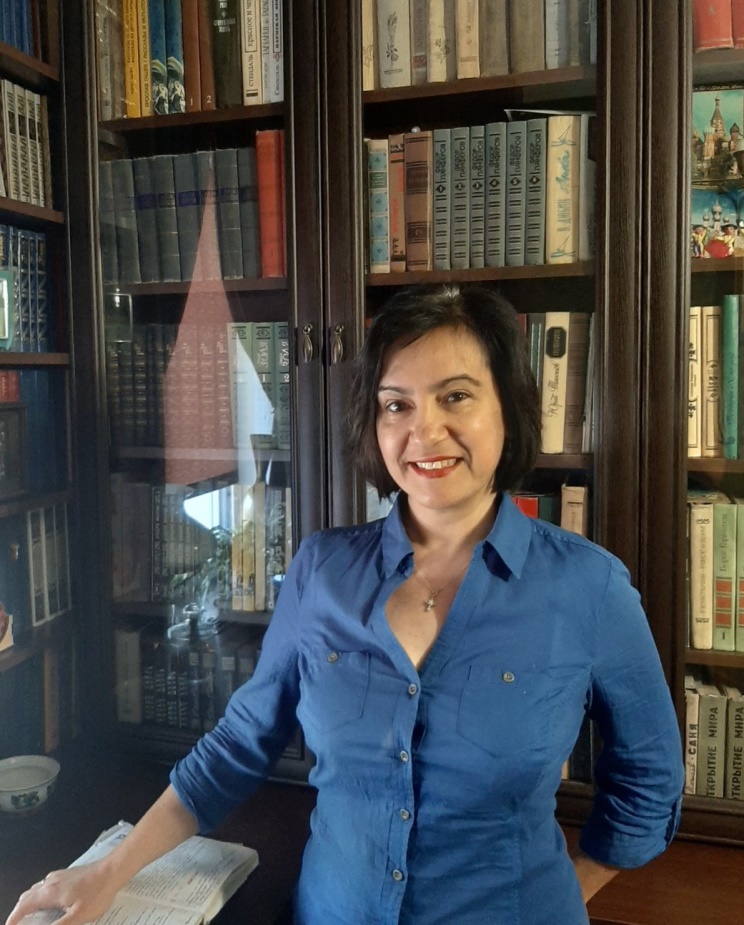 Senior Lecturer
Biography:
In 1989 she graduated from Odessa I.I. Mechnikov State University, with specialization in Spanish Language and Literature.
From 1989 to 1994 she worked as a translator in the General Consulate of Republic of Cuba in Odessa.
Since 1996 she works as a teacher in the Department of Spanish Philology.
In 2001-2002 she studied at the Diplomatic Academy (Madrid, Spain) and at the Complutense University (Madrid, Spain) and she received a Master's degree in International Studies.
Since 2003 she is a certified DELE and since 2017 SIELE examiner.
Educational activity:
Main subjects:
practical course of the Spanish language;
introduction to Translation Studies;
Translation practice
Optional subjects:
Practical Spanish course;
History of Latin America
Spanish of America in historical and modern aspect
Special translation and interpretation
Membership in associations: Since 2017 she is a member of the Association of Hispanists of Ukraine.
Research interests: Translation, history of Latin America, methods of teaching foreign languages.
Main publications:
A Home Reading and Conversational Practice Tutorial for students of the Department of English Philology. Compiled by L Schuppe, T Kolbaenkova, in print.
"Home Reading Tutorial" for students of Spanish and English Philology departments. Compiled by A Nicevich, T Kolbaenkova, in print.