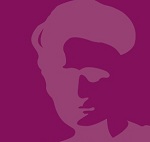 Tuberculosis is one of the top ten killer diseases in the world leading to 1.5 million deaths every year, about as much as AIDS and malaria together. Drug-resistance of bacteria causing tuberculosis is growing. Treatment of a single drug-resistant tuberculosis case can last up to two years and cost over 100 000 Euro. Ukraine ranks second in Europe for the incidence of tuberculosis. Every fourth case of tuberculosis in Ukraine is caused by multidrug-resistant strains of mycobacteria. Furthermore, Odessa region is one of the leaders in the highest incidence and morbidity.
The World Health Organization, WHO, and the United Nations, UN, stress that new methods for tuberculosis management are needed to eliminate this infectious airborne disease. Current situation in Ukraine is complicated by the lack of effective modern diagnostic tools.
The INNOVA4TB project is a sequel of the cooperation started in 2013 with another Marie Skłodowska-Curie Actions grant coordinated by Umeå University (Sweden). Multidisciplinary and international collaboration between research teams from ONU and partner organizations resulted in identification of blood biomarkers that can be useful for progress monitoring during tuberculosis treatment. In the future, it may lead to faster treatment of severe tuberculosis cases. The consortium has also mapped drug-resistant outbreaks of Mycobacterium tuberculosis in Southern Ukraine. These results could contribute to the development of better epidemiological control of tuberculosis in Ukraine and other European countries.
Within INNOVA4TB, the plan is to validate previously obtained results on treatment monitoring biomarkers in a larger cohort and investigate the metabolite-biomarkers in the context of host-pathogen interaction with a potential therapeutic use.
The coordinator of the project is the Institute for Health Science Research Germans Trias i Pujol, Barcelona, Spain, a long-term collaborator of ONU.
Multidisciplinary team of Odessa National University is represented by researchers, teachers and PhD students and leaded by NASU corresponding member, DSc in biology, prof. V. Ivanytsia and DSc in biology, prof. T. Philippova. ONU team coordinator is ass. prof. O. Zinchenko, PhD, Department of Microbiology, Virology and Biotechnology.
For more information, please contact:
Oksana Zinchenko, Department of Microbiology, Virology and Biotechnology
I.I. Mechnikov Odessa National University
Telephone: 0380936345474
Email: This email address is being protected from spambots. You need JavaScript enabled to view it.