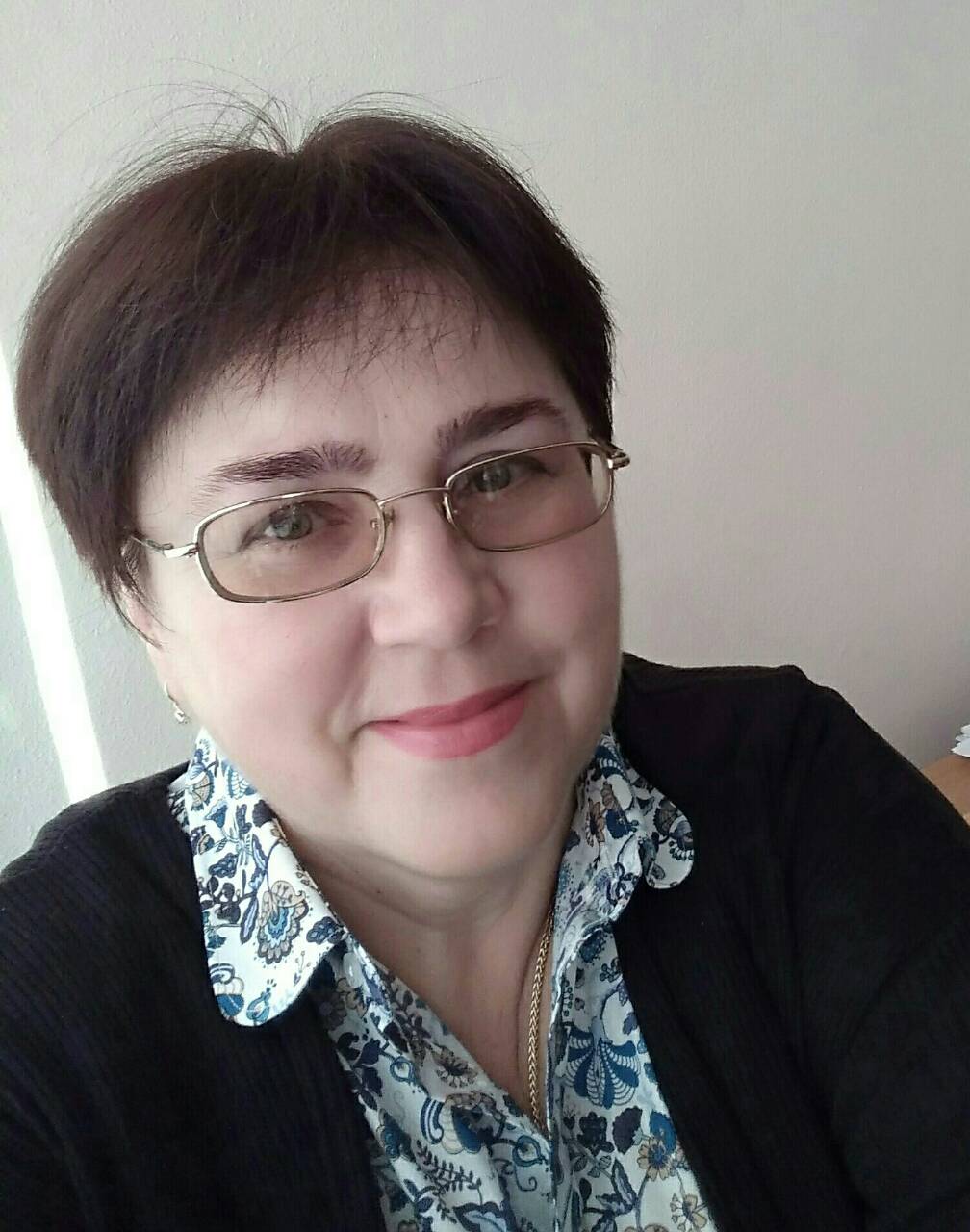 Senior lecturer
Biography:
1990: graduated from Odessa National I.I. Mechnikov University (specialty: Spanish Language and Literature);
Has been working at the University since 1990;
Since September 1998 has been working as a senior lecturer at the Department of Foreign Languages ​​for the Sciences Faculties;
In 2015, she successfully completed advanced training at the Odessa National Medical University at the Department of Foreign Languages.
Teaching activities:
Latin for Professional Purposes (Faculties of Romance and Germanic Philology, Philology, Biologу)
Major spheres of scientific interest: the investigation of somatic phraseological units of Spanish, Latin and Ukrainian languages, the ways of their representation in the language view picture.
Major publications:
Миронова Л.А. Етнолінгвістичні та лінгвокультурні особливості фразеологізмів з компонентом рука/mano в іспанській та українській мовах. Спадчына Скарыны да 500-годдзя беларускага кнігадрукавання: зборнік навуковых артыкулау. Гомель: Гомельскі дзярж.ун-т. 2017. С. 127-132.
Миронова Л.А. Концептуалізація жестових рухів і міміки людини у фразеологічних одиницях української та іспанської мов. Науковий вісник Міжнародного гуманітарного університету. Сер.: Філологія. 2014. Випуск 10. Том 2. С. 98-102.
Миронова Л.А., Григораш В.С. Методичні вказівки до курсу «Латинська мова» для студентів спеціальності 035 «Філологія» першого бакалаврського рівня денної форми навчання. Одеса: «Студія Печать», 2019. 36 с.
Миронова Л.А. Національно-культурний компонент соматичних фразеологізмів іспанської та української мов. Contemporary issues in philological sciences: experience of scholars and educationalists of Poland and Ukraine : International research and practice conference, April 28-29, 2017. Lublin: Science and technology park S.A. 2017. С. 179 -183.
Миронова Л.А. Соматические фразеологизмы украинского и испанского языков в репрезентации эмоциональной сферы человека. Zmogus Kalbos Erdveje. Периодическое издание научных статей кафедры иностранных языков Каунасского гуманитарного факультета Вильнюсского университета . 2013. №7. С. 412- 419.
Миронова Л.А. Порівняльна характеристика українських та іспанських соматичних фразеологізмів на позначення розумових здібностей людини. Мовознавчий вісник ЧНУ. 2008. №6. С. 119 - 123.
Миронова Л.А. Порівняльна характеристика фразеологізмів із компонентом ніс в українській та іспанській мовах: семантична мотивація. Збірник «Записки з загальної лінгвістики». 2005. № 6. С. 163 - 170.
Миронова Л.А. Порівняльна характеристика українських та іспанських фразеологізмів, що базуються на опозиції «верх − низ». Науковий вісник Херсонського держ. університету. Сер. Лінгвістика. 2007. №5. С. 78 – 82.
Миронова Л.А. Порівняльний аналіз українських та іспанських фразеологізмів із соматизмом печінка . Research of different directions of development of philological sciences in Ukraine and EU: International scientific and practical conference September 20-21, 2019. Baia Mare : North University Centre, Romania. 2019. C. 142 -144.
Миронова Л.А. Характеристика емоційно – психологічного стану людини в українських та іспанських фразеологічних одиницях із соматичним елементом серце. Науковий вісник Херсонського державного університету. Сер. Лінгвістика. 2006. №3. С. 179 – 182.