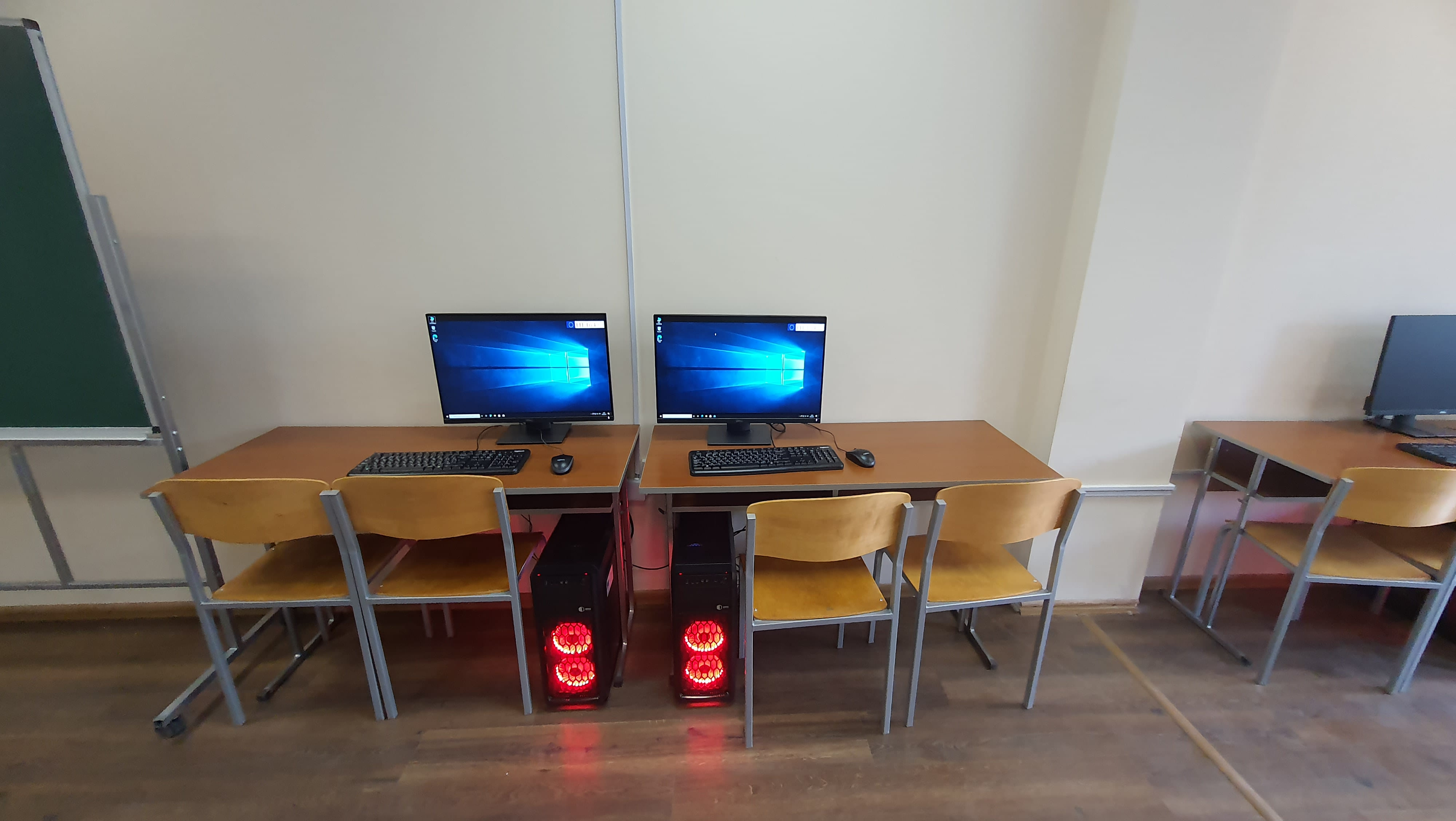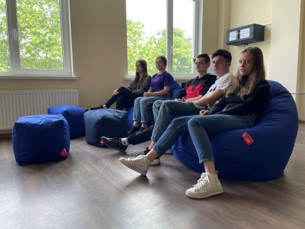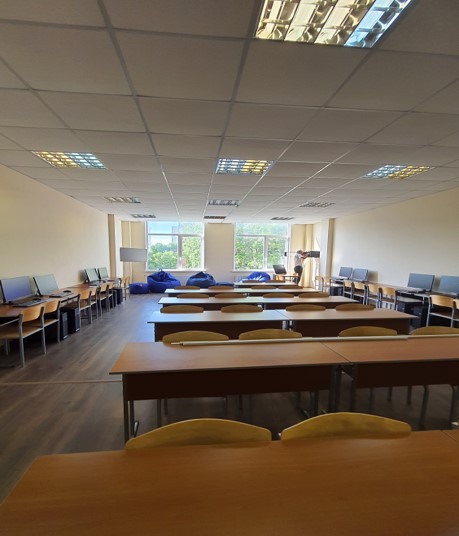 Founded under support ERASMUS+ project "Boosting the role of HEIs in the industrial transformation towards the Industry 4.0 paradigm in Georgia and Ukraine / HEIn4" 609939-EPP-1-2019-1-BE-EPPKA2-CBHE-JP
The purpose of creating a Virtual Training Factory at Odessa National University named after II Mechnikov is building a virtual and augmented reality environment for testing business architecture and business models in Industry 4.0.
The concept of training factories was proposed by a group of representatives of US universities. After numerous proposals, it was officially approved by the European Government. The modern definition of a training factory is an idealized reproduction of the links in the value chain, in which informal, non-formal and formal learning takes place.
Benefits for target groups: students
use of artificial intelligence, machine learning;
use of avatars and chatbots for consultation, testing and design of individual learning routes for students (Engage and VR Chat Augmented reality);
building the enterprise architectonics in Industry 4.0 ((Business Studio, Visio software);
integration production systems into supply chains and management on the principles of customer orientation.
Benefits for target groups: industry
to increase the level of digitalization of projects and enterprises ;
to build the architecture and modeling of management information systems
Benefits for target groups: academia
improve qualification for new Industry 4.0 teaching methods by introducing virtual and augmented reality;
conduct round tables, discussions, transformational forums with the stakeholders of Industry 4.0.
Courses for students:
Courses for stakeholders (partners, representatives of employers, business):
Integration of Industry 4.0 into production and management systems
Virtual Business Architecture Industry 4.0
FORM FOR ENROLLMENT IN THE COURSE
Welcome description in English language:
Monitor Dell U4320Q with cable HDMI 10m; Motorized Screen Lumi 150"; Multimedia projector XGIMI HALO 3D 4K with cable; Server Dell PowerEdge T40v14 64G; Specialized software for 3D visualization; Software licenses, etc.
 12 Desktop computer Artline WorkStation W35 v02; 2 Network cable ОК-NetUTP 305m; Connector RJ-45 8P 100 units; Network router ТР-Link Archer A5; Switchboard Zyxel GS1100-24; Rackmount cabinet 4U UA-MGSWL435B; 15 Outlet RJ-45; 25 Cable channel 10*15mm2m; 15 Line filter Germbird 4.5м 5; 12 Monitor Dell P2421 Black; 12 Set LogitechDesktop MK120;