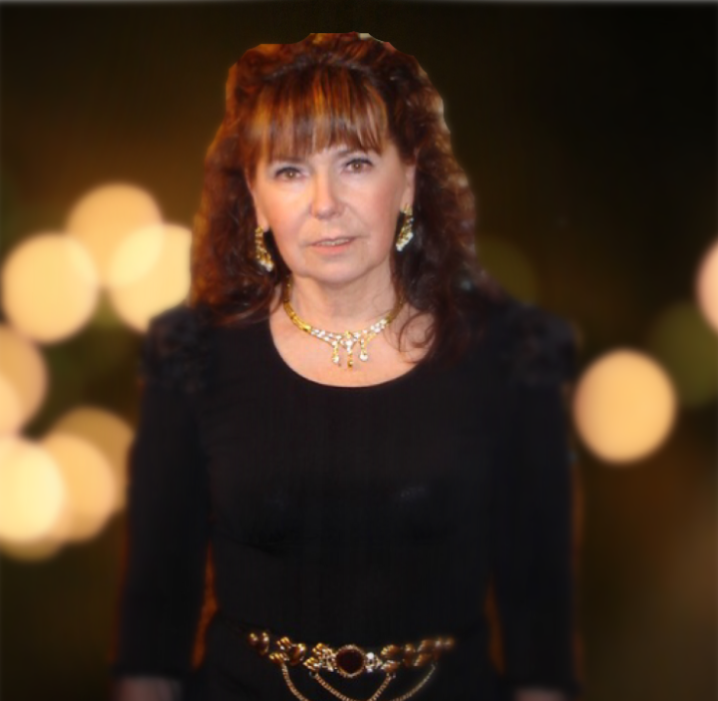 Academic degree
Candidate of physical and mathematical sciences
Academic title Associate Professor
Position Associate Professor of Department of Marketing and Business Administration
Education Odessa I.I. Mechnikov National University, specialty "physics of semiconductors" (with honours)
Title of dissertation Candidate dissertation "Diffusion of copper in polycrystalline cadmium sulphude"
Teaching experience More than 40 years in Odessa I.I. Mechnikov National University, and teaching of disciplines on a management and economy from 1994
Professional skills and knowledge Reading of lectures and domain different technologies of the interactive teaching (Mikroeconomics, Makroeconomics, Management of personnel,Management of finance)
Internships
Participation in a teaching and training internship in Spain at ESEI International Business School Barcelona http://www.eseibusinessschool.com/ «Experience of training highly qualified staff, organization of the training process and innovative teaching methods at ESEI International Business School Barcelona» June 29 - July 10, 2017 p; Volume 192 hours.
Internship at the Institute for Market Problems: November 2019 - May 2020.
In 1993 teaching on the French-Ukrainian courses of marketing teachers, management, concrete economy in France (Lyon) by volume of 300 hour;
In 1994 participating in the joint project of National University «Kiev - Mohyla Academy» (Ukraine) and Eurasia Fund (The USA) "Modernization of economic education in Ukraine" by volume of 192 hour;
Multiple participation in conferences and seminars of CEEMAN (Сentral and East European Management Development Association), CEUME (Consortium for
Enhancement of Ukrainian Management Education) that EERC ( Economic Educations and Researches Consortium );
Actual member of Association of economists of Ukraine.
Awards and prizes
Honorary Diploma of Verkhovna Rada of Ukraine «For Special merits for the Ukrainian people» (2010);
Honorary sign of «Gold Angel» (2006);
Honorary Reward by Chairman of Odessa City Council «For merits for the City» (2006).
Certificate
Сертифікати CEUME: Ефективна цінова політика компанії;
Розробка методичного забезпечення навчального курсу;
Навички викладання ситуаційних вправ з менеджменту.
Certificate of Attendence: Dr. Phylip Kotler "MANAGING and MARKETING in the AGE OF TURBYLENCE"
Certificate of Ukrainian Economics Association: "Modern Approaches to Economics Instruction? Research and Professional Growth"
Membership in professional associations
Member of the Association of Economists of Ukraine
Member of the Association for the Promotion of Globalization of Education and Science SPACETIME
Area of research interests Reflection management in economics, Personnel management, Financial management
Foreign languages English
E-Mail This email address is being protected from spambots. You need JavaScript enabled to view it.
LIST OF MAIN PUBLICATIONS
Textbooks
Залюбінська Л.М., Скорик М.Л. Мікроекономіка: підручник. – Одеса : Астропринт, 2011. – 320 с.
Залюбінська Л.М., Скорик М.Л. Управління персоналом: Підручник, частина перша / Л.М. Залюбінська, М.Л. Скорик – Одеса: Одеський національній університет імені І.І. Мечникова, 2016. – 252 с.
Залюбінська Л.М., Скорик М.Л. Управління персоналом: Підручник, частина друга / Л.М. Залюбінська, М.Л. Скорик – Одеса: Одеський національній університет імені І.І. Мечникова, 2017. – 410 с
Scientific and methodological manuals
Залюбінська Л.М., Кириліна М.А. Мікроекономіка: навчальний посібник. Одеса: Астропринт, 2003.
Залюбінська Л.М., Кириліна М.А. Макроекономіка: навчальний посібник. Одеса: Астропринт, 2003.
Monographs
Залюбінська Л.М.. Сталий розвиток та людський капітал //«Сталий розвиток – ХХІ століття: управління, технології, моделі»: колективна монографія. - Київ:, 2018. С. 122-127. DOI: https://conftef.wixsite.com/conf
Залюбінська Л.М. Скорик М.Л. Середній клас – основа сталого розвитку суспільства //Сталий розвиток – ХХІ століття: управління, технології, моделі.: колективна монографія / НТУУ « Київський політехнічний інститут імені Ігоря Сікорського, Інститут телекомунікацій та глобального інформаційного простору НАН України; Вища економіко-гуманітарна школа/ за наук. ред.. проф.. Хлобистова Є.В. Київ, 2017. 546 с. С. 53- 60.
Залюбинская Л.Н. Скорик Н.Л. Рефлексивный подход к «детенизации» экономики Украины // В монографии «Рефлексивные процессы и управление в экономике», Киев, 2015, С. 67-81.
Залюбинская Л.Н., Скорик Н.Л. Рефлексивная модель социально-экономического уклада общества / В монографии «Рефлексивные процессы в экономике: концепции, модели, прикладные аспекты». Донецк. – 2012. – С. 68-85.
Articles
Sadchenko O.V., Nikola S.O. Zalyubinska L.M. Improvement of economic mechanism for regulation of enterprise activity in the "green economy" development area // Економічні інновації : зб. наук. праць. Одеса, 2019. Вип. 71, С. 109-121.
Yegorova-Gudkova T., Zaljubinska L., Zgadova N., Kirilina M., Matjukhina I. The New Higher Education Paradigm: An Innovative Aspect. The Review of Higher Education. (Scopus and Web of Science ). (Аpproved, Q 1-2).
Hrinchenko Y.L. Robul Y.V. Zalubinska L.M. Development of price strategies to support brand positioning: strategic issues for marketing policies // Економічні інновації : зб. наук. праць. Одеса, 2018. Вип. 69, Р.44-54. DOI https://doi.org/10.31520/ei.2018.20.4(69).44-54
Hrinchenko Y.L. Robul Y.V. Zalubinska L.M. Social Media Marketing Influence on Brand Equity and Impact on Intention to Buy in Fashion Marketing // Економічні інновації : зб. наук. праць. Одеса, 2018. Вип. 70. Р. 63-72
Залюбінська Л.М. Скорик М. Л. Перспективи розвитку аграрного ринку України за умов євроінтеграції // Науковий вісник Ужгородського національного університету. Серія: Міжнародні економічні відносини та світове господарство. - 2018. - Випуск 20 (Ч. 1) С. 163-167.- DOI: http://www.visnyk-econom/uzhnu.uz.ua/archive/20_1_2018ua/38/pdf
Залюбінська Л.М. Скорик М.Л. Євроінтеграційні наміри України та їх реалізація // Інтелект ХХІ. 2018. №4. С.9-13. DOI: http://www.intellect21.nuft.org.ua/journal/2018/2018
Залюбінська Л.М., Литвиненко К.О. Модель кругообігу національної економіки з ринком комерційної нерухомості // Економіка ринкових відносин. – 2014. - №4 – С. 32-43.
Залюбинская Л.Н. Проблемы утилизации полимерных отходов в Украине // Украина – Болгария – Европейский Союз: современное состояние и перспективы: межд. научн.-практ. конф., сентябрь 2015 г.: тези допов. – Варна, 2015. –– Ч.1. – С. 94-99.
Zalyubinska L, Lytvynenko K. Commercial real estate market in the сycle model of national economy // Ekonomiczno-spoleczne uwarunkownia rozwoju gospodarczego – zarzadzanie informacja i nowymi technologiami: Opole. – 2015. - С.325-330
Залюбинская Л.Н. Коучинг как технология развития персонала в Украине // Ukraine – Bulgaria – European Union: contemporary state and perspectives. Varna, 2016. –– V.1. – P. 185-190.