Head - Candidate of economics, Assistant professor Edward Anatolyevich Kuznetsov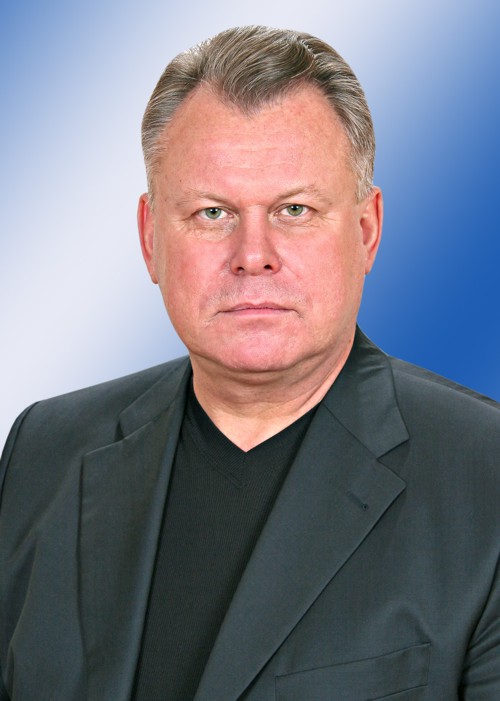 Vice-head - Candidate of economics, Natalie Kusik
History of creation
The department of Economics and Management was created in December 1997 for preparation of the specialists in according the following specialization at Faculty of Economic and Law:
7.0502 "Management of external economic activity"
7.0501 "Accounting and audit"
The preparation of specialists in economic activity is held in the framework of "bachelor" and "specialist" programs.
Due to the existence of the post-graduate course at the specialty 08.00.04 "Economy and management of organization" department trains specialists of the highest qualification.
Department of Economics and Management provides the teaching of the following subjects
Basis of management
Innovation management
Researching of management system
International corporation
Commercial logistic
Foreign investment
Basis of economic theory
International financial relation
History of management
International trade
Financial management
Informational technology in management
Basis of marketing
International marketing
Corporative audit
Accounting in management
Financial control
Accounting in external economic activity
Lectures of the department also teach the block of economic disciplines for students majoring in jurisprudence and for other specialties.
Staff of the Economics and Management Department
7 Doctors of Philosophy at the field of economy
Oleg A. Turetsky
Vitaly I. Zaharchenko
Alex G. Yankovoy
Vitaly G. Yakushenko
Nikolay P. Sahatsky
Vitaly R. Kycherenko
Nikolay A. Uperenko
17 Associate professors, candidates of economy Sciences
Edward A. Kuznetsov
Natalie N. Stolbunenko
Helen E. Mazur
Valery P. Dukov
Natalie V. Orlova
Helen V. Poberegetst
Alex P. Radchenko
Alex I. Yakovlev
Olga L. Suvorova
Natalie L. Kusik
Helen V. Rudinskaya
Svetlana P. Panuch
Michael V. Rudiak
Michael S. Oganesian
Ludmila V. Homich
Natalie V. Tarasevich
Helen V. Samotoenkova
10 Senior lecturers
Svetlana N. Kovalenko
Sergey G. Vasilyev
Igor V. Rubakov
Helen V. Ivanicheva
Iryna M. Nenno
Ludmila A. Masina
Ilona V. Shevchenko
Anna V. Buslaeva
Tatyana I. Horolets
Helen V. Tomylovskaya
5 Lecturers
Alex G. Balog
Sergey A. Kostromin
Helen A. Shtogrina
Oleg V. Soloduha
Georg S. Kiladze
Scientific and research activity
The department is the initiator of the scientific and practical seminars and round-table discussions on the actual problems of economy and management.
Professors and lecturers of the department are active in publishing of the results of their scientific and research work in the specialized issues of Ukraine, participating in the work of the scientific and practical conferences, seminars, round-table discussions, preparing of textbooks, encyclopedias, scientific and practical works of economy and management.
International partnerships.
The department collaborates with the representatives of scientific institutions and higher educational establishments of other countries. The staff participate in the work of international scientific and practical conferences, seminars.
The number of questions connected with the partnership and cooperation of Ukraine and EU, the influence of the new policy of good-neighbourly relations on the inner legal and politic advancement in Ukraine were discussed.
In 2007 the basis of cooperation was laid with the Higher School of Business of National University named after Luice (New Sonch, Poland).