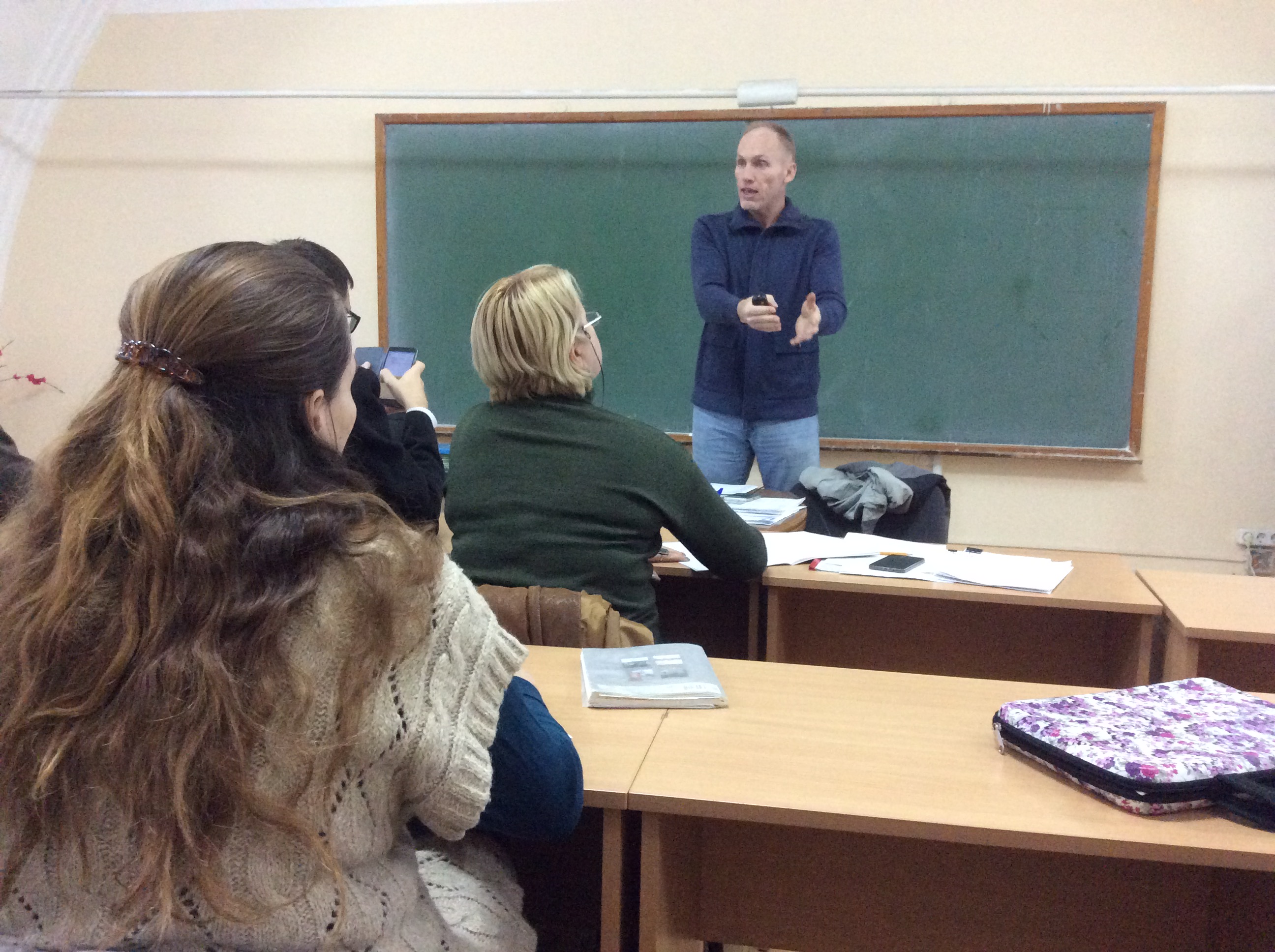 International ties are becoming part of our everyday lives. We are increasingly not only traveling abroad for congresses, conferences, internships, etc., but also accept foreign guests at our university in same formats. It is unlikely that there will be a faculty that would not have such connections.
But today it is about work at the Odessa University by Jason David Hans - a Fulbright Program partisipant, a professor at the Faculty of Family Studies, editor-in-chief of the journal "Family Science Review" (University of Kentucky), - who for the second time worked with students, doctoral students and lecturers in our Faculty of Psychology.
In the first Fulbright term, Professor Jason Hans taught two semesters in English with lectures on family problems and sexual relations for students of different faculties. Certificate of graduation was received by 27 students.
This academic year began on September 7, 2017, with a public lecture by Professor D. Hans "Scientific publications in the USA: myths and reality" at the regular meeting of the psychology section at the Odessa House of Scientists.