April 20, 2017 the fourteenth Scientific English Conference of the students of the biological faculty of our university «English in touch with life» was held.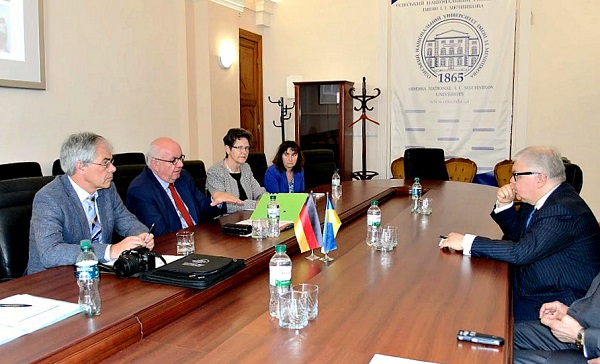 On April 27, the delegation of DFG, led by the President of the organization, met with the rector and vice-rectors of ONU.

Bologna University (Italy) launches Call for Applications for masters / postgraduates and academic staff of ONU for studying / training within the Erasmus + program.
Faculties available for study/training:
Adress
Dvoryanskaya str., 2,Odessa, 65082
Reception (38-048)723-52-54
Phone/fax (38-048)723-35-15
Email:
Top